OUR MISSION
Tom of Finland Foundation has been dedicated to protecting, preserving, and promoting the erotic arts for over three and a half decades.
Join TOM's Foundation
Our mission is achievable because of the generous support of our members. Becoming a member not only supports the erotic art community, but grants you discounts at our events and store.
UPCOMING EVENTS
28th Apr 2023 - 26th Nov 2023
All Day
"Dreamy - Queer Imaginaries"
Museum of Contemporary Art Kiasma, Helsinki
28th Apr 2023 - 29th Oct 2023
All Day
TOM OF FINLAND "Bold Journey"
Museum of Contemporary Art Kiasma, Helsinki
8th May 2023 - 31st Jul 2023
All Day
OAT MONTIEN "Playroom: Sexhibition"
Pulse CBD, Bangkok
6th Jun 2023
5:00 pm - 6:30 pm
"Queer and Art Museums" discussion
Museum of Contemporary Art Kiasma, Helsinki
7th Jun 2023
6:00 pm - 9:00 pm
Getty and L.A. Pride present: Queering the Lens
Getty Center, Los Angeles CA
8th Jun 2023
6:00 pm - 9:00 pm
ANTONI HERVÁS "Black Magic"
TOM House, Los Angeles California
9th Jun 2023 - 8th Jul 2023
11:00 am - 6:00 pm
MIKE KUCHAR "Big, Bad Boys"
François Ghebaly Hollywood, West Hollywood CA
11th Jun 2023
10:00 am - 12:00 pm
Tom of Finland Foundation Drawing Session
TOM House, Los Angeles California
17th Jun 2023
8:00 pm - 11:45 pm
Queer Art Superstar Ball
Museum of Contemporary Art Kiasma, Helsinki
18th Jun 2023
2:00 pm - 10:00 pm
TOM's Bar 2023
Avalon & Bardot Hollywood, Los Angeles CA
See the calendar
FEATURED ARTICLE
Get 'em while they're hot
-
Tom of Finland Foundation is back with the biggest TOM's Bar in history! Join us Sunday 18th June from 2-10p. TOM's Bar 2023 will be the Foundation's 30th annual commemoration of the artist Tom of Finland, his life and legacy. The festivities for the rousing Daddy's Day party for Tom return to our partnering venue, The Avalon & Bardot Hollywood. The theme for the year is "All roads lead to TOM", a celebration of the idea that Tom of Finland is at the nexus of so many different temporalities and communities. The all-day party will feature TOM's Men… ... View Article
See More Articles
FEATURED IMAGE
ToFF galleries
More about Tom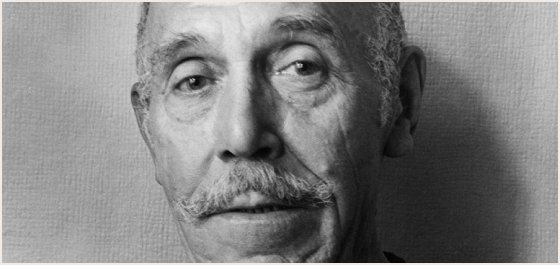 Tom of Finland is the artist name of Finnish Touko Laaksonen (1920, Kaarina – 1991, Helsinki). He signed his erotic work "Tom", and when his drawings were first published in 1957, the now world-famous "Tom of Finland" was born. "Touko Laaksonen" was kept for family and colleagues; both friends and fans have always simply called him "Tom".
More about artists
The Foundation has presented work created by other erotic artists through the decades.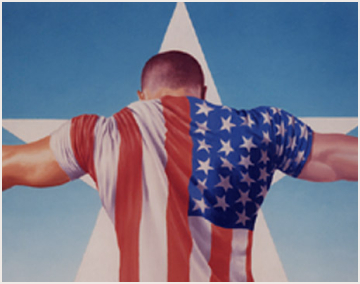 Tom of Finland Foundation galleries
New albums will be added regularly
Take a tour
Take a tour of TOM House, where Tom lived and worked for the last decade of his life.
Keep in touch
Enter your e-mail address below, and you will be taken to a new page where you can register for ToFF's eNews
Support the Foundation
THE FOUNDATION IS FUNDED BY PEOPLE LIKE YOU
Here's a quick and easy way to say, "YES, I support the erotic arts". You determine the exact amount of your gift.
Online content


Events and posts with this icon offer galleries, podcasts, videos, Zoom talks, and other electronically accessed media.
See posts