1st April 2023, 7:00 pm
Date/Time
Date(s) - 1st Apr 2023
7:00 pm - 10:00 pm
Location
TOM House
Categories
Artists-in-residence Konstantinos Menelaou and Florian Hetz are inviting you to a very special presentation of their works-in-progress at TOM House. Hetz will showcase a newly printed zine entitled I'm Sorry I Hurt You, a portion of which will be included in an upcoming book. Menelaou will show a portion of his upcoming film, California Sober, which was shot during his time spent at TOM House. Poetry readings will occur throughout the evening.
---
This past weekend, Artists-in-Residence Florian Hetz and Konstantinos Menelaou exhibited works made during their time at TOM House. Florian Hetz showed a series of photographs entitled I'm Sorry I Hurt You; a zine of the same name was on offer for purchase.  Selections from California Sober, a work-in-progress film by Konstantinos Menelaou, were…
View Article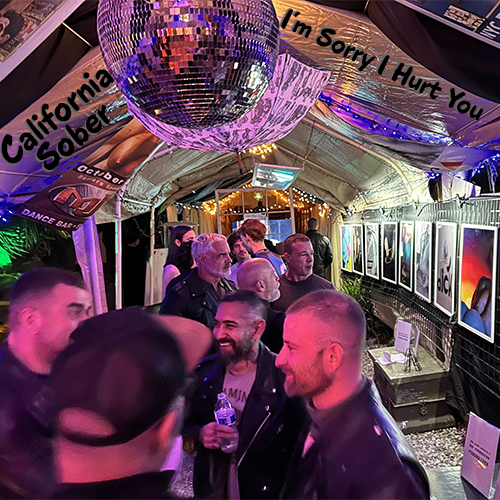 ---
On 1st April, don't be a fool and miss a presentation of works-in-progress by two current Tom of Finland Foundation Artists-in-Residence, Florian Hetz and Konstantinos Menelaou. Both have been in residence since January and have been working on their respective projects at TOM House. Beginning at 7p, the evening will see portions of…
View Article
Bookings
This event is fully booked.
Published: 1st April 2023
Categorised in: Exhibitions - Other Artists